---
Reading Time:
3
minutes
HE'S THE GREATEST tennis player of our time but Roger Federer's place in sporting legend isn't restricted to that, writes RON REED.
ROGER FEDERER HAS changed the question subtly. It's no longer merely whether he's the best tennis player any of us has seen, but whether he's the greatest male sportsman — any sport – of his time. His record-breaking eighth Wimbledon crown, and 19th major tournament win, certainly presents a strong case in the affirmative.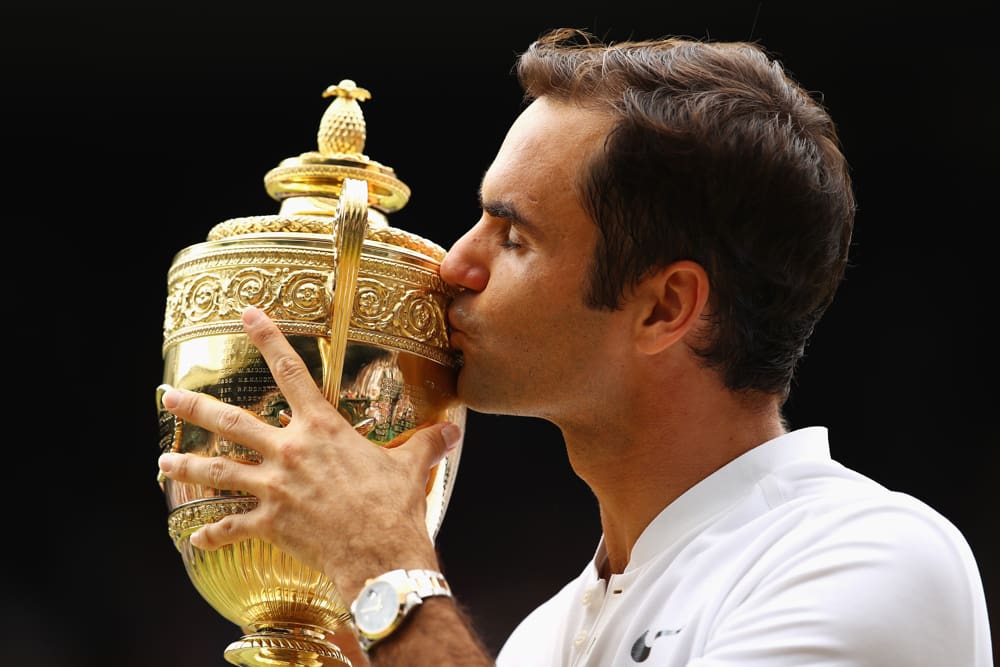 This is a hard call to make because it demands that apples be compared with oranges when assessing athletes in individual sports, such as tennis, athletics and golf with those who play team games, such as soccer, cricket or basketball. But every year, there is at least one unarguably credible attempt to do so and it suggests Federer has very few rivals as the standout performer of the 21st century.
The Laureus Awards, which began in 2000 and which are known as the Oscars of sport, are decided by a panel of 200 or so international sportswriters and editors who come up with short lists for sportsman and sportswoman of the year, among other categories, with about 70 legendary performers then voting on the winners. That's a pretty thorough method.
There have been only six winners in 17 years with Federer and sprinter Usain Bolt claiming the title four times each, with another tennis star, Novak Djokovic, winning three times, golfer Tiger Woods and racing driver Michael Schumacher twice, and another driver and another tennis star, Sebastian Vettel and Rafael Nadal once. Disgraced cyclist Lance Armstrong was a multiple winner, too, but has been rightly stripped of the accolade. That is stratospheric company by any definition.
For the record, Serena Williams is the female pacesetter, with three such titles.
Having already won the Australian Open as well as a handful of minor titles, and with the US Open to come, where he will be in a position to regain the world No 1 ranking from Andy Murray, Federer must now be a warm favourite to win the Laureus for a fifth time.
For now, though, it is enough to simply marvel at the astonishing quality of his latest masterclass. At 35 and having been afflicted by a number of physical ailments which contributed heavily to a rankings slide all the way back to the mid-teens, he should by all the usual indicators be well and truly on the way out by now. Instead, he seems to be in the middle of a second coming for the ages.
His Wimbledon campaign was flawless. True, he did not have to beat any of the other big three, Murray, Djokovic or Nadal, but the players he did repel – Alkexandr Dolgopolov, Dusan Lajovic, Mischa Zverev, Grigor Dimitrov, Milos Raonic, Tomas Berdych and Cilic – constituted a worthy challenge and he did not drop a set to any of them.
The final scoreline, 6-3 6-1 6-4 in just over 100 minutes, was, if anything, an understatement of how comprehensively he put the towering Croation to the sword. It was soon obvious that Federer was on his game in a big way when he firstly pulled off an amazing ankle-level retrieval/winner on the way to breaking serve for the first time, followed by an exquisite backspun drop-shot and then a pair of thunderous backhands, the second of which left Cilic rooted to the spot. This was tennis of the highest class and Cilic simply had no clue as to how to respond – not many players would have – and in his frustration he smashed his racquet into his chair at the end of the set.
If it wasn't already apparent that Federer had destroyed him psychologically, it was soon confirmed. At 0-3 in the second, Cilic sat in his chair sobbing into a towel, surrounded by medicos and the tournament referee, who were not treating him for anything physical at that stage. Later he was treated for a bad blister but it was his head that was hurting most.
Across the net, the king was in his castle, ending the rout in the most appropriate way, with an ace. At the presentation, his attention was directed to his watching family, his wife and four kids – yes four, count 'em. That's just another pointer to how ageless, how indestructible, how remarkable he is. It also prompted another question – how long can he keep this up? Well, he said he planned to come back next year and try for a ninth Wimbledon crown and if he does that, then Nadal's monumental benchmark of 10 French Opens will be staring at him.
Surely that's an impossible dream? Right now, you'd be a brave man to bet against it.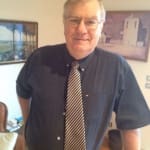 Author:
Ron Reed
RON REED has spent more than 50 years as a sportswriter or sports editor, mainly at The Herald and Herald Sun. He has covered just about every sport at local, national and international level, including multiple assignments at the Olympic and Commonwealth games, cricket tours, the Tour de France, America's Cup yachting, tennis and golf majors and world title fights.
Comments
comments
0 comments