---
Reading Time:
6
minutes
ACADEMIC and author DAN EDDY freely acknowledges his allegiance. He's a Bomber fan but he reckons it's well beyond time for some people to stop hounding James Hird:
I'm confused. Did I hear correctly? James Hird, winner of the 2000 Norm Smith Medal, has been asked by the AFL to present "Normie" to the best player afield after the 2017 Grand Final, and sections of the community are outraged? There must be some serious wax in my ears. Surely not? Earbuds anyone?
My awareness of the democratic, law-abiding societal environment we all – well, most of us – live our daily lives within must be way off kilter. As I know it, and forgive me for simplifying things here, anyone who steps out of line gets punished, right? Do the crime, do the time. Then, when they have served that punishment, they are allowed to re-enter our civilised democracy and live their lives, attend sporting events, apply for work wherever they choose, and support their family. If democracy has done its job, the former offender will use their punishment as an example of what not to do, and, rehabilitated, contribute to their community as best they can.
Now, granted, there are exceptions to the rule. Certainly, those whose crimes are against children should never be permitted to work around kids again. That's a given. In sporting terms, if you have been proven to have taken performance-enhancing drugs in a systematic, long-term attempt to deceive your sport, as well as your opponents, sponsors and the paying public – cyclist Lance Armstrong comes to mind – then you should not be allowed to return to the sport in any capacity.
But, if you haven't committed these types of offences – and there are others, I know, but I'm limited for space – then, surely, as a civilised democratic community, having punished the offender, we then need to welcome them back, support them, and allow them to do whatever legally possible to get the best out of their life. Correct? In the sporting world, if they have served the allotted time of the punishment handed down by the organisation they worked in, surely there is no further impediment to them returning to that sport in any way they, and any potential employer, sees fit?
Hird's "crime" was to be the figurehead of a poorly-managed, unaccountable management structure which put a group of young men in a compromised and vulnerable position that society, correctly, deemed unacceptable. The AFL certainly acknowledged this and punished Hird and a number of other men of influence at Essendon, by charging them with bringing the game into disrepute. The Bombers were banned from competing in the 2013 finals despite finishing in the top eight, and Hird was suspended from all levels of football for 12 months. In that time, he remained out of the spotlight, did not put a step out of line, nor publicly criticise the AFL's decision.
The personal embarrassment of intense media scrutiny, and the pressures placed on Hird's family and friends during that period, no doubt added a heavy, unseen layer of guilt and disappointment to his initial punishment.
Now, if anybody should be bitter with Hird, it's us, the Bomber Army, and, above all, the Essendon players. But did you not watch the press conference on 17 August 2015, where Hird was forced to stand down as coach? Right there, behind him, the playing group stood as one in support of their coach. It was a telling statement of support, if ever there was one. For it was their lives – not ours – which had been the most affected by what had taken place at the Essendon Football Club.
As for the Army, are you not aware of Essendon's crowds during the entirety of the saga? A refresher then. In 2013, the club averaged 47,093 each week at their matches; in 2014, it was 45,937; 2015 saw 40,652 attend; and, in 2016, with half of Essendon's team missing the season through suspension, some 36,457 still turned up each week, this despite knowing that victory was unlikely on most occasions. The red and black sea which flowed like a Tsunami towards the MCG before round one, 2016, was as strong a statement as that made by the players when their coach publicly resigned the previous year.
Booing a sportsperson, for a variety of reasons, has been a long-held tradition of sporting crowds throughout the world. Try being a Manchester City player taking on Manchester United at Old Trafford. Or, I dare you to run down the race at Victoria Park in the 1970s wearing a Carlton guernsey. Not nice. Certainly, a spectator's right to boo a player on an opposing team has added to the theatre of Australian football for generations, and will continue to do. We're a parochial, even one-eyed mob when our team is playing. Just ask the umpires!
But when that booing is directed at somebody for a previous "crime", on the basis that the offender, Hird in this case, still owed the community for a punishment already completed, one needs to pause and reflect on what it is that we, as a democratic society, are subjecting Hird to by continuing to publicly shame him.
What has been missed over the past four years is the personal toll that Hird's family and friends have been forced to endure as a result of his actions, as well as the actions of others at Essendon before 2013. How challenging must things have been for Tania Hird, and the couple's four young children, Thomas, Stephanie, Alexander and William? Imagine your own kids waking up to a swarm of reporters at their front door each morning, then going to school and being subjected to taunts and stares purely for carrying the Hird surname. Then, at night, turning on the television to hear what a bad man their dear dad is. I'd be shattered if my son had to endure that. You would, too, if it was your family. Those kids worship their dad, as all kids do. But they aren't the only ones who continue to admire Hird the man, as well as the footballer.
Pay a visit to Toorak Park, in Prahran, on a Saturday morning, and see what the kids think of Hird. They love him! You will see Olympic champion Nova Peris there, too. A tough woman, Nova, with red and black blood coursing through her veins. She takes no crap, doesn't suffer dummies. If she doesn't like your character, then you've no chance with her. Dean Rioli is there, too. A former teammate of Hird's at Essendon, Rioli, like Nova Peris, follows his intuition. If someone's poor of character, or if either of them feel let down by your actions, goodbye. Don't need you around. So, to see Nova and Dean standing in the morning chill alongside James as their children kick the dew of the grass at Toorak Park says plenty. Maybe say "G'day" if you see them, I guarantee all three will give you a smile and ask about your wellbeing. Hirdy might even offer you a chocolate, I hear he likes them now.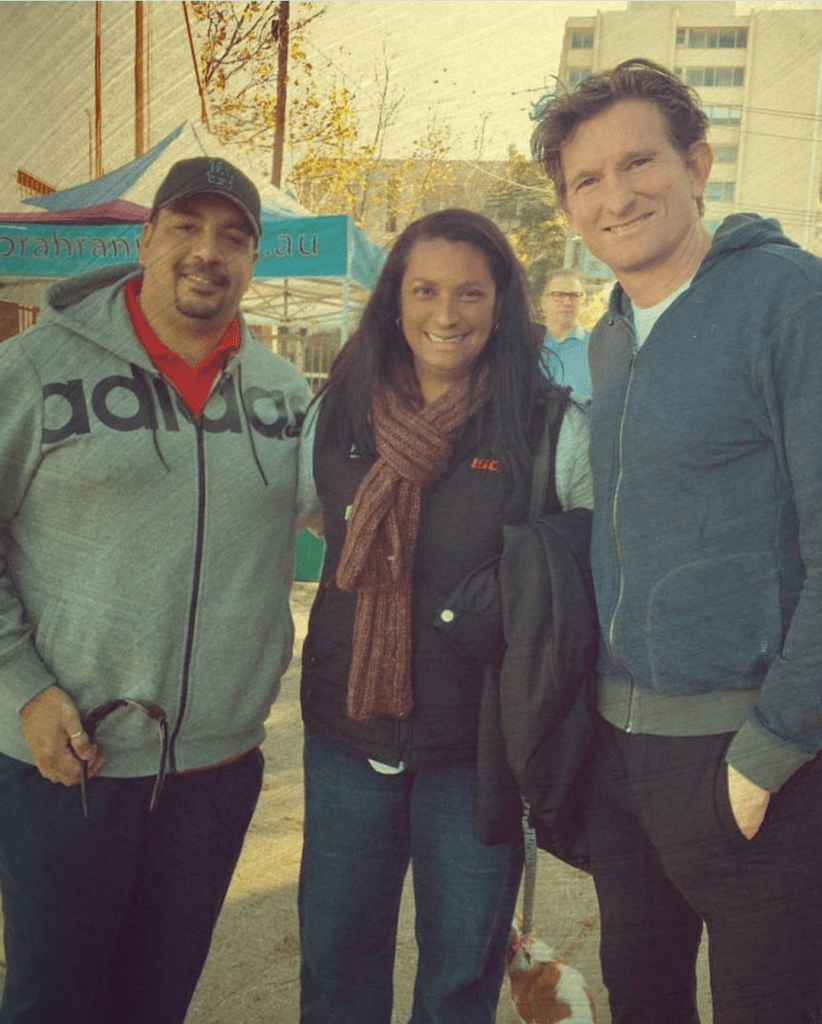 There are those who believe Hird has failed to own up to his role in Essendon's supplements debacle. That he remained stoic throughout the most intense media scrutiny ever enforced on an individual in the AFL's history was seen as Hird being smug, unrepentant, even arrogant for not breaking down and begging forgiveness. But, what his much-publicised struggle with mental health during the past year, which saw him hospitalised after attempting to take his own life, told me was that he had been battling his own inner demons throughout the "saga", despite not revealing those thoughts and emotions with us, the public. Inevitably, the wide-ranging effects of what happened at Essendon clearly weighed on him far more than he let us believe. How much more do we expect him, and his family, to endure so that we as a democratic community can be satisfied?
The AFL has become, rightly or wrongly, the beacon for what we expect from our society today. It has done more as an organisation to promote racial harmony, gender equality, plus creating fairness for women, than any government has been able to do. Now, the AFL want to open their arms and bring Hird back into the football community. Does this not tell us that it's time to forgive, to support, and to provide a platform for Hird to achieve whatever it is he wants to achieve in this next phase of his life.
Those at League headquarters, including chief executive officer Gillon McLachlan, certainly think so. As does the game's finest coach, Alastair Clarkson, and another bloke who knows a thing or two about media scrutiny: Richmond coach, Damien Hardwick. As sport fans, we place our sporting heroes on an unrealistic pedestal; the pinnacle of all we aspire to be. Football is our religion, the champions being our living and breathing gods. So, with that in mind, if Gil, "Clarko" and "Dimma" think it's okay, why not you?
Boo Hird if you must, but it will say more about your inflexibility to rehabilitate and forgive than it will about James Hird, the man and father. I know I'll certainly be smiling when Hirdy drapes the Norm Smith Medal around somebody's neck on 30 September. But for now, I'm off to buy some earbuds.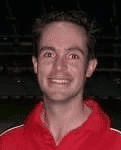 Author:
Dan Eddy
DAN EDDY is a storyteller with an impressive collection of works. He is the author of four books, including King Richard and Larrikins & Legends, and co-author of three more, including Champions and The Shinboners. 
He has a Master of Arts degree which explored the connection between Essendon champion Dick Reynolds and the Essendon community, and is a currently researching a PhD on another AFL Legend in Alex Jesaulenko. He is also a regular contributor to Inside Sport magazine, and has had articles published in the AFL Grand Final Record.
Comments
comments
0 comments