---
Reading Time:
4
minutes
Chief writer RON REED is reminded of one of the great days he has seen in Australian tennis history – by one of the worst:
NOSTALGIA, THEY SAY, ain't what it used to be. I beg to differ. Milestones matter, especially when you start to run out of them. So do anniversaries. Which is why switching on the TV for the start of Wimbledon 2017 took me back to the manicured lawns of London, SW19, in 1987, precisely 30 years ago.
I was there that year, working on the world's most famous tennis tournament for the first time, hoping desperately that something memorable would happen – other than my 40th birthday arriving midway through the first week, that is. Yes, an important milestone.
And something big certainly did happen, especially from the perspective of the Melbourne newspaper, The Herald, that had sent me there.
Pat Cash, a Melbourne boy, won. It was front page, back page and any other page on which the editors could find room.
I remember it like it was yesterday.
Probably, so does the well-known Sydney sportswriter – now a very senior TV executive – who resolved not to have a drink on the eve of the biggest story of his career, changed his mind, met a new friend as he was leaving our restaurant and woke up on the morning of the final sans his wallet, money, passport – and tennis accreditation. He tried to talk himself through the gate – an impossibility at Wimbledon – and threatened to take a running jump at the turnstile, which persuaded the reluctant attendant to escort him to the press centre. Panting and sweating, he slid into his seat beside me just as Ivan Lendl served to begin the match. But I digress.
Cash's win was one for the ages, the first for Australia since the last of John Newcombe's three in 1971, and he celebrated it with great gusto, climbing into the grandstand to embrace his family and coach in what was hailed as a "wild colonial boy" moment. A huge party followed, naturally. Against that memory-bank backdrop, it was surprising to read in the Sunday Herald Sun last week his lament that it took 15 years – long into retirement – for him to truly start to enjoy his stupendous achievement.
That's hard to understand for mere mortals, most of whom would have plonked themselves on cloud nine immediately and never climbed down.
But Cash's revelation was a timely and pertinent reminder that not all sporting high-fliers are necessarily having the time of their lives, no matter how much fame and fortune is involved.  Bernard Tomic's limp first-round defeat a few days later and subsequent admission that he wasn't really trying against German Mischa Zverev and didn't care because he was unmotivated and bored was a case in point, far more so than any unintended mental block Cash may have endured.
With all six Australian male players eliminated immediately – Tomic, Nick Kyrgios, Thanasi Kokkinakis, John Millman, Jordan Thompson and Andrew Whittington won only two sets between them – it was an embarrassing wipe-out, made worse by a similarly rapid exit by Ash Barty, the best of the distaff contingent in the absence of the injured Sam Stosur.
It took little-known qualifier Adina Rodionova to ensure that we would not fail to win a match on either side of the gender divide for the first time in the professional era.
There were some extenuations for the blokes, feeble though they may have been when bundled together. Kyrgios was injured beforehand, although his many critics would suggest that might have because he doesn't train hard enough. Kokkinakis fought hard against a highly regarded, seasoned opponent. The others might have been simply out of their depth, as Newk seemed to be suggesting on TV.
Not for the first time, there were no excuses for Tomic, although the predictable tidal wave of criticism from his peers and the public was accompanied by a surprisingly generous willingness to cut him some slack on the grounds that it is his life and he is free to coast through it, on or off the tennis court, as he sees fit.
And yes, that's true enough. But that's not to suggest it's not a sad waste of a precious gift. It also invites disrespect and scorn from the world at large, which might be hard to live down or live with. It also ignores the very real possibility that Tomic himself, deep down, doesn't really want it to be like this.
That seemed to be where he was coming from when he said: "I've got to find a way back and enjoy tennis."
Assuming he means that – which cannot be taken for granted – how does he achieve it?
Cash, these days a respected commentator and coach with plenty of experience of the negatives of sporting stardom, is as well-placed as anyone to supply the answer, even if he is among those who seem to be on the brink of despair about it.
"I don't know where Bernie is at," he said. "I understand it's tough out there (but) he's got to do some labour, see what it's like to work. Too rich too early."
Asked if Tomic was a disgrace to Australian tennis, Cash said: "I don't want to stick the boot in – he's got to do a lot worse to ruin our image – but there are a lot of guys cringing."
That there certainly are and plainly Cash is among them. This has not been the happy anniversary to which he – and I for that matter – were looking forward.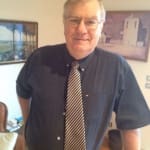 Author:
Ron Reed
RON REED has spent more than 50 years as a sportswriter or sports editor, mainly at The Herald and Herald Sun. He has covered just about every sport at local, national and international level, including multiple assignments at the Olympic and Commonwealth games, cricket tours, the Tour de France, America's Cup yachting, tennis and golf majors and world title fights.
Comments
comments
0 comments