---
Reading Time:
4
minutes
MARK HARDING has some words of advice for Novak Djokovic, as well as a certain pair of young Aussie players:
Novak Djokovic is currently playing his 51st consecutive Grand Slam. His career began in the era when a guy called Federer and another guy called Nadal were obliterating all other challengers but gradually he got closer and eventually overtook them as world number one.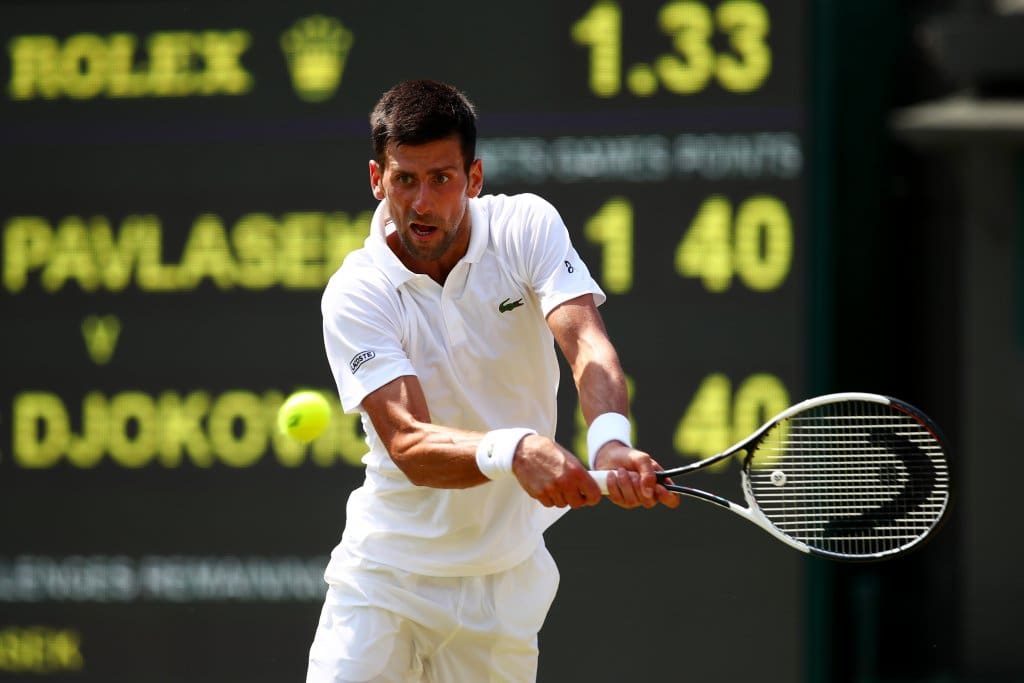 He then withstood the next challenge from Andy Murray and a couple of other upstarts who promised big things in their early 20s (Raonic, Nishikori, Cilic, Dmitrov) but haven't really been able to take the next step.
Djokovic's 2015 year of tennis stands as one of the most dominant in the history of the game – making the final of all four Grand Slams, winning three and claiming 11 trophies overall. Followed by the first two Grand Slams of 2016 to hold all four titles simultaneously.
And suddenly he lost it. His last 12 months have been miserable, marked initially by a return of the on-court temper tantrums, which he had worked so hard to eradicate from his game in the beginning, and then almost a tortured acceptance that he had lost his invincible aura.
Many, like Mats Wilander, have suggested he should take an extended break after Wimbledon to enable his mind and body to rest but his new, temporary, coach Andre Agassi has scoffed at the idea and says rest is the last thing he needs.
Agassi does know a thing or two about form loss and career rejuvenation. He did, after all, tumble from number one in the world to 141 before climbing back to the top.
But the circumstances, we feel safe in saying, were vastly different because even when he wasn't ingesting illegal substances and swanning around with Hollywood actresses, Agassi was far more choosey in the tournaments he played, and tried to win, than Djokovic, who has, let's remember, only fallen to number four in the world. It just seems worse than that because of his excruciating self-analysis in his press conferences.
In that, the American and the Serb do appear to have something in common – the ability to turn the press conference podium into a psychiatrist's couch.
This from Djokovic fairly typical of late:
"Sport is one of the kind of fields of life where there are many, I guess, characterive features and virtues that are presented to people in the best possible way. That's why people relate to athletes and what they do, because of the sacrifice, because of the fight, because there is no way around it.
 Basically you have to earn the respect and earn the trophies and success by yourself, especially in tennis. But, you know, it seems to me that, especially nowadays, everything is observed through the lens of material success, who lifts more trophies gets more respect, more fame, more money, and a better status in the society. I mean, it's hard in this kind of, so to say, values, set of values, to kind of go through that kind of process.
 But, you know, for me, it's equally important, even more important, to take care of myself as a human being. What goes around off the court, as well. In the process, I believe that that's going to positively affect my own tennis career, as well."
And this from Agassi:
"So there is a new way. It's called thinking about the game a little differently. And it's called thinking about the balance of your life differently and it's called finding new solutions to, quite honestly, the same problems we all have- which is the calculation of trying to be the best we can every day, regardless of what our circumstances are. So hopefully I can help him with it."
And we thought it was all about winning.
At least Djokovic was able to win his first tournament for six months in the Wimbledon lead-up at Eastbourne but all the other big guns were already at the All England Club practising so, really, anything but victory over Vasek Pospisil in the final would have been a shock.
Agassi has made the point that for Djokovic to have played 51 Grand Slams without a break, he must be made of special stuff. "Physically, I've never seen a body like this. The way he moves… if nothing's broken you don't fix it."
But what about this for a theory? It might sound ridiculous and more than a little flippant, but just maybe the best thing that can happen to Novak Djokovic is for his body to break … just a little bit.
Djokovic could well benefit from a medium to long term injury, just like Roger Federer and Rafael Nadal.
Instead of him agonising over whether tennis is as important to him as it used to be, maybe having the game taken from him will crystallise his feelings and he'll know one way or the other how much he really wants to return to the top.
The two Grand Slam winners so far this year have both come back from injury-enforced breaks which seem to have extended rather than curtailed their careers.
Federer's fantastic physique had taken him to 65 consecutive Grand Slam appearances until a knee injury ended his run before the 2016 French Open. He made it back to play last year's Wimbledon but, after losing to Milos Raonic in the semi-final, he was forced to miss the rest of the season to get that knee right.
At 35, it seemed the greatest career of them all was shuddering to a halt.
At 31, Nadal had suffered many more injuries than Federer but had always found a way back to his treasured red clay of Roland Garros. But when he pulled out of the French Open in 2016 with a wrist injury and then abandoned a comeback later in the year, he also seemed destined to fade away.
Instead, both men re-discovered their desire and when they returned they were not only fit but fully convinced that despite all they had achieved, they wanted more.
A mere holiday can't decide that sort of thing. You have to have something taken away to want it back.
Come to think of it, a couple of much younger Australians might also be better served by an enforced break. Should Nick Kyrgios require surgery to his hip, it could prove the best thing that has ever happened to him. And if Bernard Tomic could somehow have his foot surgically removed from his mouth, then he, too, might find a return to the game somewhat less boring.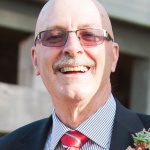 Author:
Mark Harding
MARK HARDING is one of the most experienced and versatile sportswriters in Australia. He is a former news columnist for The Herald, sports editor for the Herald Sun, Chief Sportswriter for the Sunday Herald Sun and Chief Sportswriter for Australia's first weekly national sports magazine, Sports Weekly. He currently produces television shows on international sport for overseas markets.
Comments
comments
1 comment