Reading Time:
3
minutes
THEY say you can't teach old dogs new tricks. That might be true, but it doesn't mean the tricks they already know are not still worth watching, as this new website will try to prove.
WELCOME TO sportshounds.com.au. Who are we – and what are we doing here? Well, if you've noticed at any time over the last few years that some of the best-known by-lines in the sports and general pages of the newspapers have been, like old soldiers, gradually fading away – and they have – the good news is that they have not disappeared altogether.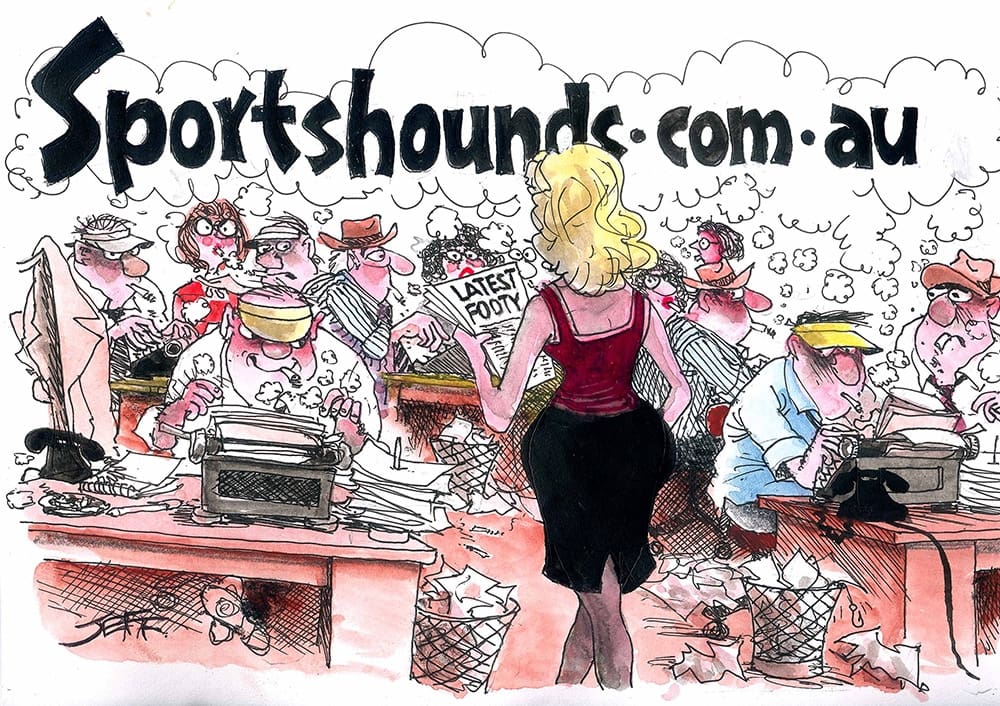 Some are retired, some semi-retired and some freelancing. But they haven't stopped writing, and nor have they lost their passion for sport. So we've rounded up quite a few of them to ensure that their vast knowledge, unrivalled contacts and love of story-telling has not been lost to the caper.
So far, they number about 20, with more to come. They have been joined by some former elite performers on the playing field who know what its like inside the cauldron, and there will be more of them too. Individually the journos have had decades of experience, more than half a century in some cases, and collectively it adds up to a thousand years of dealing with players, coaches, administrators and fans. No contemporary newspaper sports desk, and no other sports website, can match that.
They have been the best in the business – editors, sports editors, chief sportswriters, award-winning columnists, reporters and photographers and a famous cartoonist in Geoff Hook. Most of the names will be familiar to any long-term newspaper reader _ Scot Palmer, Rod Nicholson, Brian Meldrum, Mark Harding, Rupert Guinness, Ken Piesse, Geoff Poulter, Lawrence Money, Terry Brown, Geoff Harris and Peter Coster, to name just some.
They have a million stories to tell about sports of all sorts, big and small, locally, nationally and internationally. We're not here to challenge the big news-breaking organisations but we are here to have a lot of fun, to indulge in some nostalgia and a little gossip, to express strong opinions and to engage in lively debate and argument with readers, who are encouraged to join in the conversation and, perhaps, to try their hand at sportswriting themselves. Some of it will be deadly serious, some of it light-hearted _ and all of it interesting, hopefully.
It's not only sport but recreation too – so we are offering expert advice on barbecueing and fishing.
This project is underpinned by genuine enthusiasm from the participants who can't wait to resume where they left off in their mainstream careers. That applies to nobody more than Palmer, who has been engaged in a difficult battle with cancer for some time now but who continues to be defined by his catch-phrase "keep on punching." His extremely popular column Palmer's Punchlines, a staple of the old Sunday Press and the Sunday Herald Sun, is back   and, as ever, it is a must-read.
Promising that, he says: "Comebacks generally end badly in the business of pugilism but now I am hoping my tight defences hold up. After 58 years as a newspaper reporter I will be trying to beat the count in this exciting new venture. My column will pack in some sporty shocks, humour and what we miss out on these days – human interest. As one of the founders of the Football Writers Association, an MCG Hall of Famer and Australia Day ambassador, I will be out to keep the title. Seconds out and let's get ready to rumble."
So say all of us.
COLIN DUCK, Editor
RON REED, Chief Writer
NICK La GALLE, General Manager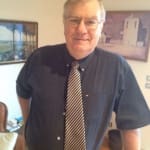 Author:
Ron Reed
RON REED has spent more than 50 years as a sportswriter or sports editor, mainly at The Herald and Herald Sun. He has covered just about every sport at local, national and international level, including multiple assignments at the Olympic and Commonwealth games, cricket tours, the Tour de France, America's Cup yachting, tennis and golf majors and world title fights.
Comments
comments
0 comments