---
Reading Time:
3
minutes
GEOFF POULTER loves picking his own teams. Here's his Best of the Best from Tassie:
FOUR Tasmanian legends in the AFL Hall of Fame! Only two each from South Australia and Western Australia. Tassie has always punched above its weight. Makes you wonder why it doesn't have its own AFL team. Should have had one as far back as 1987 – or even earlier!
No Tasmanian AFL team ranks as one of football's worst decisions. And there's plenty. Right up there with the death of Fitzroy and Waverley Park; the Brisbane Bears debacle; failed mergers; degeneration of the game from contested positional play spread across the entire 160 x 140 area into an ugly flooding, scragging, rugby-like, ball-throwing, congested mess. That's another story.
In this initial team theme segment, often likely to be quirky, this time more serious, my selection of the best Tasmanian composite team to have played in the AFL (before that VFL) simply reeks quality.
First the team, then an explanation and justification of selections as some might not be so obvious. B: G. Birchall, T Johnson, I Warne-Smith. HB: V Howell, L Nash, B Lawrence. C: J Greening, I Stewart, R  Eade. HF: D Baldock, R Hart, N Riewoldt. F: A Lynch, P Hudson, P Williams. R: P Jones, B Crosswell, P Sproule. Interchange: M Richardson, M Roach, J Riewoldt, D Pritchard. Emergencies: J Bonney, G Wright, R Stokes.
Laurie Nash and Ivor Warne-Smith are the only selected players not born in Tasmania. Both were in the official Tasmanian Team of the Century in 2004 for major contributions to Tassie footy before launching VFL careers. Nash was a star for Tasmania at the 1930 national carnival. Warne-Smith, a teenage war hero, won two Brownlows.
St Kilda greats Verdun Howell and Barry Lawrence were chosen on half-back flanks for "team balance". Grant Birchall deserved his position after playing in four Hawthorn premierships. Nick Riewoldt left the tiny heart-shaped island at age 10 to move to the Gold Coast but regards himself as a true Tasmanian. Versatile pair Alastair Lynch and Paul Williams both played more than 300 AFL games.
For no obvious reason Tasmania hasn't produced many top-class ruckmen. Peter (Percy) Jones grabs the spot in our line-up based on 249 games and four Carlton premierships. Winger John Greening was a dazzling performer before he was felled in 1972 when holding a clear Brownlow Medal lead past the half-way mark. Clever Rodney Eade played in four Hawthorn flags and Paul Sproule starred in two Richmond premierships. Brent "Tiger" Crosswell and "Tassie" Bob Johnson are figures synonymous with Tassie football.
The bench boasts three crack Richmond forwards – Matthew Richardson, Michael Roach and Jack Riewoldt – and Hawthorn 200-game winger Darrin Pritchard. They are backed by winners John Bonney and Graham Wright – and Ray Stokes, whom Jack Dyer considered the best centreman he had at Richmond.
That leaves just four, we haven't touched on, the big four. The four AFL legends – Darrel Baldock, Ian Stewart, Royce Hart and Peter Hudson. Stewart and Hart are in the AFL Team of the Century. Baldock should have been. Hudson was close.
Anyone who understood footy from the 1930s and 1940s also would have Nash an AFL legend. Many of his contemporaries, including Dyer, thought Nash the best ever.
Nash was best afield in South Melbourne's "foreign legion" 1933 grand final triumph at centre half-back – and nine months later was back at the MCG to kick a record 18 goals for Victoria against South Australia. Nash had been moved from half-forward to full-forward at quarter-time and said he would have kicked more than 18 if rovers Bunton and Beames hadn't been so selfish and had passed to him more.
Degree of difficulty for that double 10:10. Reckon Dusty, Danger or Young Gazza might struggle to manage it!
GEOFF POULTER is a Tasmanian sportswriter who "migrated" to Victoria 45 years ago but has never lost his deep affection for all things Tassie . He was inducted as an inaugural member (No 97) in 2005 in the Tasmanian Hall of Fame.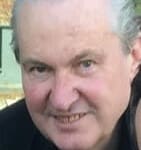 Author:
Geoff Poulter
GEOFF POULTER, 69, has spent 51 years in sports media. He was the last Melbourne Herald chief football writer. CV: Sports oracle, author, historian, impersonator, raconteur, poet, quiz whiz, philosopher, song-writer, intellectual scholar – and still employable!
Comments
comments
0 comments