---
Reading Time:
6
minutes
It was originally a war game played by North American Indians and it can still be a fast, physical challenge as PETER KRIEN found when he took in a game of lacrosse:
There were only two or three minutes left in the match when the rock-hard, solid-rubber lacrosse ball arrived at speed and hit Rachel in the face, perilously close to her right eye.
She doubled over in pain as a ripple of concern swept through the small band of supporters watching the match at Williamstown's Fearon Reserve.
Rachel retired to the bench with an icepack pressed to her temple, reasonably confident that the team she captains, the Newport Ladies' Lacrosse Club, had secured a hard-fought victory over arch-rivals Williamstown on the latter's home turf.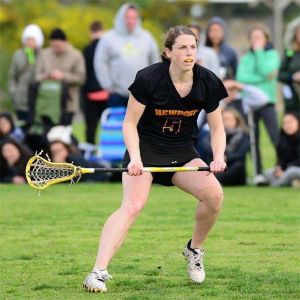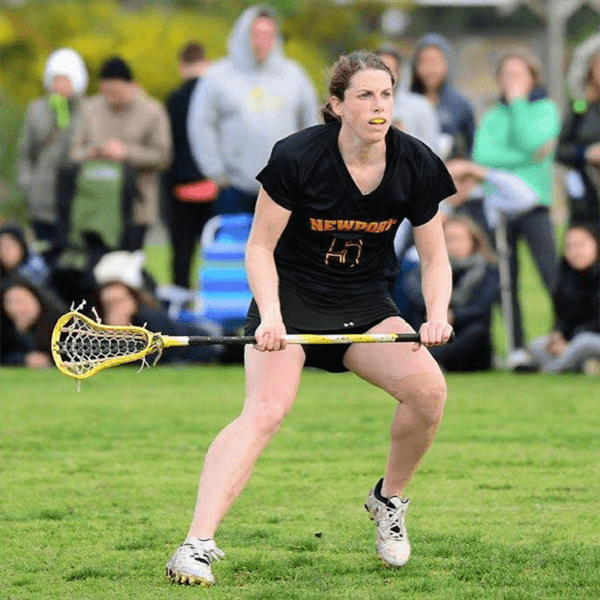 Fast and furious action in two 30-minute periods best describes the match that Sunday, or most any other fixture of the "war game" first played by North American Indians and subsequently adapted and adopted by early French settlers and missionaries in Canada.
Although a minority sport, the game has spread far and wide around the world, including Australia.
The modern game is essentially supposed to be a non-contact sport, but it doesn't always look it. As one Williamstown supporter told me, her daughter always comes home with bruises after a match.
Which brings us back to Rachel and her potential black eye, or, to be more precise, Dr Rachel Kirchheimer, BVetMed (Hons), who the next day was jetting off to England as part of the Australian national women's team that will compete in the World Cup starting on July 12.
Not to put too fine a point on it, Rachel is a seriously strong lacrosse player who will play a pivotal role in Australia's quest to finish in the medals, and maybe even carry off the coveted gold. An injury at this point would have been most inconvenient for Rachel, who admits later with a smile that she is "desperate for gold" and could think of nothing better than to win it with the Australian team.
She is strong, fit, fast and agile, and watching her charge at the opposition's goal, or share in the fast-paced passing of the ball with the netted sticks that look a bit like a snowshoe, is like watching a runaway train at full steam ahead.
Just days before Sunday's match when she collected her Australian citizenship and Australian passport, Rachel was a "landed Pom" who came to Australia some eight years ago for what she says was supposed to be a "six-month trial" at the urging of her Australian partner, whom she met while both were studying at different colleges at the University of London.
Simon Atkins hails from Tasmania and went to England to do his Masters and play field hockey. Now a radiation oncologist at the Epworth Hospital, has been to every World Cup she has played in. He is her biggest fan and will be in England to cheer on the Australian team.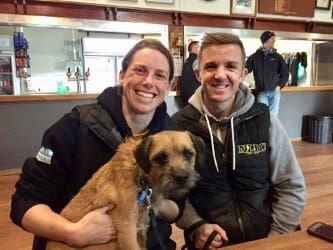 Rachel graduated from the Royal Veterinary College in London in 2007, and after working in a small animal clinic in England, moved to Melbourne. She has been one of the vets of the Glenhuntly Road Veterinary Clinic in Caulfield since 2010, has a special interest in surgery, and is working towards a certificate in soft tissue surgery.
She was born in England into a family with strong Swiss links, hence the Germanic surname. Her mother is a vet, and Rachel, who grew up surrounded by a menagerie that included chickens, cats, Great Danes and Border Terriers, was determined to follow in her footsteps.
But it was as a 12-year-old schoolgirl in Middlesex that she discovered her life's other passion, the sport that legend has it grew out of the no-holds-barred "games" played to help prepare young Indian braves for manhood and war.
(Lacrosse is the official national summer sport of Canada, so it's doubly hard to believe that all body contact and rough play has been eliminated … if play in the country's official national winter sport, ice hockey, is anything to go by.)
Be that as it may, Dr Rachel, by all accounts, developed into a very, very good lacrosse player. She just smiles at that suggestion and admits to no more than "pretty good" when pressed. Not so reticent was one of the Newport supporters who told me that Sunday: "Rachel is an absolute superstar."
And the record would seem to support that verdict.
She has played for England at international level, including at three World Cups: in the United States in 2005, where England won bronze, and in Czechoslovakia (2009) and Canada (2013).
At the Queen's Birthday weekend just passed, Rachel was part of the 2017 Victorian women's squad competing at the Australian Lacrosse Association's national championships in Adelaide, where both the Victorian senior men and women's teams won their respective grand finals.
For the women, who defeated archrival South Australia, it was the fifth year in a row they captured the national trophy. Doc Rachel, who has captained Victoria for those five years, was among seven Victorian players subsequently named to the 2017 ALA National Championship Women's All-Star Team.
In 2012, Rachel won the inaugural Shelley Maher Trophy, awarded to the fairest and best player Australia-wide in the senior women's state competition home-and-away qualifying round matches, based on votes awarded by match umpires. (Lindsey Paton and Marlee Paton, two other members of Rachel's local club, nicknamed the Porters, have subsequently won that honour).
Indeed, the Porters have a serious winning habit. A supporter proudly noted that the club, whose home pitch is in Altona, has contested 43 consecutive Victorian grand finals, winning 25 of them. Williamstown and Footscray are traditional rivals for the top state honours.
But, the biggest prize looms large on the horizon: Rachel and three other Newport players — goalie Bree Hussey, Hayley Sofarnos and Stephanie McNamara — have been selected to play for Australia in the 2017 Federation of International Lacrosse (FIL) Women's World Cup at the Surrey Sports Park in Guildford, England, between 12-22 July.
Six members of the rival Footscray Lacrosse Club, which is enjoying a strong season, and an alternate from Williamstown, will also be wearing the green and gold, bringing to 11 the number of western suburbs-linked players in the national team of 21 led by head coach Trish Adams. Players from Western Australia and South Australia make up the rest of the Sharkettes.
Rachel notes that the biggest threat to her and the other 24 nations' hopes for a gold medal is the American lacrosse juggernaut that draws from a massive talent pool in US colleges and universities.
However, Australia, Canada and England have been right up there since the women's World Cup, held every four years, started in 1982. The American team has won every one of them, except in 1986 and 2005, when it finished second behind Australia. Australia's women teams have been runners-up four times, and are currently ranked third in the world after the US and Canada.
In fact, Rachel noted in our chat in the Williamstown clubhouse after Sunday's game, the US and Australia are the only national teams to have finished in the medals at every World Cup competition.
The official opening is on Wednesday, July 12, with host nation England taking on Wales in the first game directly after the ceremony. Pool stages will be played until July 18. Knockout stages will culminate with the final of the 2017 FIL Rathbones Women's Lacrosse World Cup on July 22.
The big hitters in lacrosse are grouped in Pool A, and the Australian women will face a tough first match against Canada on July 13.
Dr Kirchheimer, who at age 33 admits the game takes a demanding and sometimes painful toll in time and training, has fingers and toes crossed that Australia can pull off a third World Cup. But, whatever the outcome, she promises that she and her "fellow Aussies" will give it their best shot.
However, a gold medal would certainly be the crowning achievement of a glittering career, and a great talking point during family visits she plans after the business end of the trip, not to mention with her veterinary colleagues and patients in Melbourne, her Newport teammates, friends and supporters.
And, of course, Hunter and Trixie, this writer's cats who somewhat reluctantly visit Dr Rachel for their annual check-ups and injections, would be mightily pleased as well.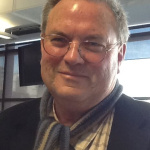 Author:
Peter Krien
PETER KRIEN cut his journalistic teeth in Canada, Europe, Australia and South-East Asia. He sharpened them on such great newspapers as the Toronto Star, The Herald and The Age, and at Radio Free Europe in Munich and in Vienna, the Wienerschnitzel capital of the world, Deutsche Presse Agentur in Hamburg, the Canadian Press, and AAP/Pagemasters.
Comments
comments
0 comments